Vigilante Ziprider
Shepherd of The Hills • 5583 76 Country Blvd • Branson, MO 65616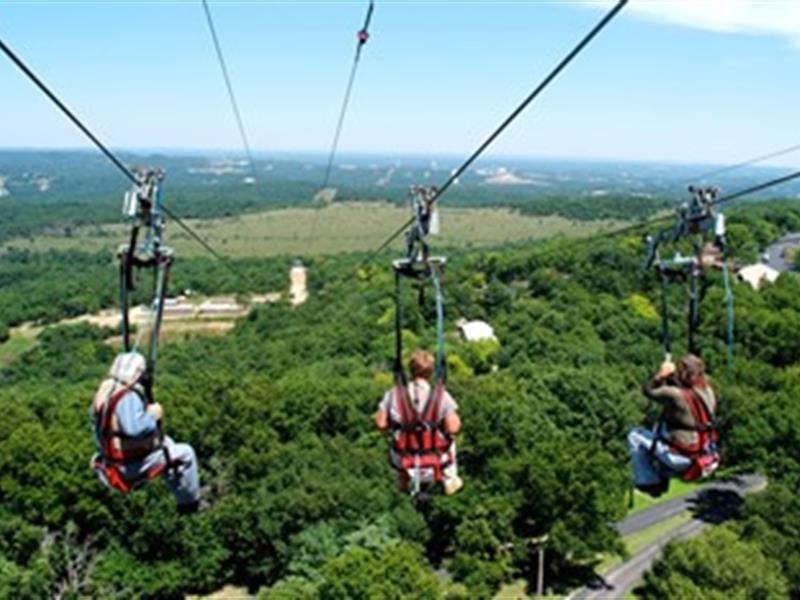 Buy Tickets
No reviews
Questions? Need Help?
1-888-470-5725
Sunday - Saturday
9am to 4pm Central Time
Call us for reservations: 888-470-5725. The Vigilante Extreme ZipRider at the Shepherd of the Hills (Branson, MO) opened to the public June 26th, 2010. This is the first ZipRider to launch from a pre-existing tower and offers a thrilling and unique experience found nowhere else but at the Shepherd of the Hills. The experience begins with a ride up one of the two glass elevators to the climate controlled, indoor observation deck atop the Inspiration Tower. The Inspiration Tower is the premiere sightseeing structure in Branson to view the gorgeous Ozark Mountains and on a clear day, visitors can see over 90 miles into Arkansas!

Ticket options will be available after selecting your date & time.
Customer Reviews
There are no reviews yet, be the first!
Other Products of Interest